This is a follow up to a post by Dave Gooden on his blog about AirBnB
You can read it there, But the gist is this, ALLEGEDLY AirBnB used or uses black hat techniques to  acquire inventory for its vacation rental site.  I'm not going to rehash what Dave wrote about, nor do I really care to address the ethics of what AirBnB may or may not be doing in their business practices.  What I will discuss is how I think AirBnB  (allegedly ) did it.
Some disclaimers and CYA stuff:
This is an information piece and provided as such.  It should not be construed in any way that I am encouraging anyone or any entity to:  commit fraud, misrepresent themselves, spam, violate the terms of service of any company, mislead vendors, customers or partners, be mean to puppies.etc… If you do any of those things, well….. just don't .
I also do not believe that AirBnB built their entire inventory around this tactic.  Just doing a bit of looking around,  you can obviously see that they have a ballpark ad spend of about $9K a day just on PPC.  I would bet that they are also spend  quite a bit on other ad networks, Facebook Ads, PR  and building what looks to be a very robust network of clients and inventory through their social connections model.
The basics
You need leads, lots of them. Adwords is hyper competitive for your niche and the social media campaign is going sloooooow. The PR Company you hired to get you some buzz is moving along but you haven't seen much in sales yet. That online marketing company you hired to generate some SEO traffic is expensive as well and they can't guarantee you any results for at least 90 days.
As a start-up (like an AirBnB) with limited funds  a need to build up inventory of available vacation rentals world wide, fast. What to do, what to do….You need to get creative, fast.
So you think to yourself, "Where are people currently posting their vacation rentals?"  The answer is simple, Craigslist. Where everyone posts everything for sale or wanted worldwide. There are other classified sites, but let's focus on CL for now.
OK,  so you have a source, how do you get those leads and how do you market to them?  Well if you are an up and coming tech savvy start-up you have a few choices:
Build a tool that will scrape content from Craigslist and send them emails
Hire some outside agency to do it for you
Buy a tool and do it in house
A combination of all of the above
I think that spending resources on building an in house tool is wasteful and not at all in line with your core business.  You can outsource it to another agency and that may be your best bet. But let's assume instead, you are going to go for the off the shelf product.
As  that tech savvy start-up up,  you also have magical powers and know how to use Google.  You find yourself a tool that will harvest Craigslist ads( and maybe a few other classified sites). If you can find one for sale that still works, it will run you anywhere from $50-$4K. Yes the range is that great and  yet they all do the same basic thing.
What you want is one that:
Can scrape emails and ads
Manage proxies
Send out emails preferably from multiple accounts
Here are some snapshots of a tool that does just that ( No, it is no longer for sale):
Listings of vacation rentals in San Francisco

Proxy Management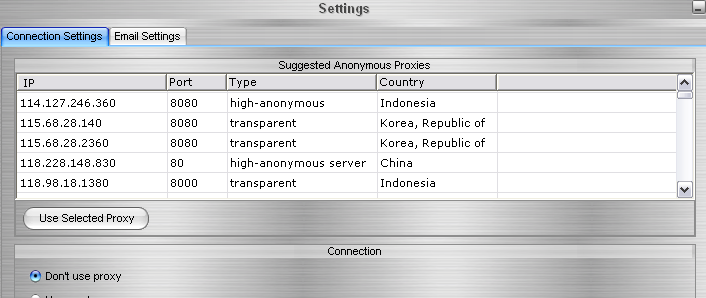 Email Account Manager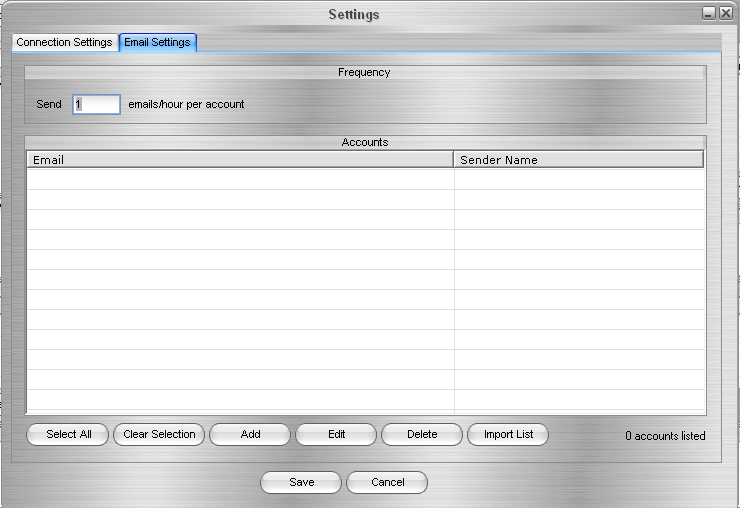 Now you are also going to need some emails and proxies.  Company emails just won't do.  Most people on CL will check off , that  they do  not want to hear from "commercial" interests. That means they want people.  Besides, you are essentially " spamming ".   You need some plausible deniability.  You can purchase Gmail , Yahoo or Hotmail  email addresses in bulk anywhere from $15 – $50 per thousand. You can also outsource the creation of the emails to any number of people out there for as low as .05 a pop.  Or just have your intern do it using your new proxies.
CL  gets  wise pretty quick when the same IP address is used to search their listings  repeatedly. It will block your IP lickety split. You need to address that. A dedicated /exclusive US based proxy service can run you anywhere from $50 -$400+  a month.
This is it in a nutshell:
Get a tool . The one shown here I believe ran about $67
Get some proxies . $50 a month to start
Get some fake emails $50 for the first 1k
Scrape and spam.
So for less than $200 in your first month in tools and services ( and the use of a free  intern's time) you can see why a business would be tempted to at least try this.
According to Wikipedia, Craigslist has about 570 listed cites. Lets do some EASY math and say they each get about 20 vacation listings a day. That's 11,400 new potential targeted leads per day.  Lets assume you are scraping and emailing about 200 per hour. 200 is the cap on most ISP's. You can get around that with proxies, but this this easy math after all. Your conversions are at a standard 2%,  because as AirBnB and  you made the investment in a a great looking site and signup process that is free.
Easy math time:
200 emails / hour X 24 Hours = 4800 / day X 2% conversion =  96 potential new listings per day
According to CrunchBase,  AirBnB has 110,000 unique listings.
1110K / 3 years of operation = 36K per year avg in new listings / 365 days = 100 new listings per day
The  easy,  Monday morning quarter back math works out.
I doubt very highly that AirBnB's inventory acquisition model is based solely on Craigslist email  scraping. But I would bet that it is part of the plan.